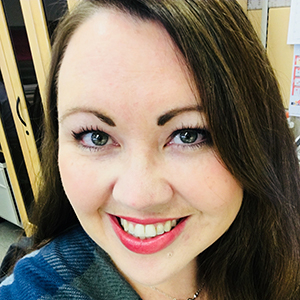 Government Councillor
Dr. Anne Marie Gannon is a Research Scientist at Health Canada in the Regulatory Toxicology Research Division. Dr. Gannon leads the Developmental and Reproductive Toxicology laboratory wherein studies are designed to investigate the developmental and reproductive effects of food-
borne contaminants in a rodent model of exposure using OECD test guidelines. Prior to heading up the laboratory, Dr. Gannon completed a postdoctoral fellowship at Health Canada where she studied the toxicogenomics of contaminants in foods, primarily mycotoxins and flame retardants.
She received her doctorate in Physiology and Pharmacology from McMaster University in 2013 where her graduate work focussed on identifying the molecular mechanisms of ovarian follicle loss following exposure to cigarette smoke, highlighting mitochondrial dysfunction and autophagy as a
novel pathway of toxicant-induced granulosa cell death and follicle demise in the ovary. She obtained her Master's degree in molecular biology and a Bachelor's degree in biology, both from the University of Waterloo.
Research Scientist, Head, Systems and Developmental Toxicology Section
Regulatory Toxicology Research Division, Bureau of Chemical Safety, Food Directorate,
Health Products and Food Branch
Health Canada / Government of Canada
C236 Frederick G. Banting Research Centre/ Postal Locator 2202C
251 Sir Frederick Banting Driveway
Ottawa, K1A 0K9, Ontario, Canada
Telephone 343-542-4470
Email: anne.marie.gannon@hc-sc.gc.ca