VENUE – SHAW CENTRE – OTTAWA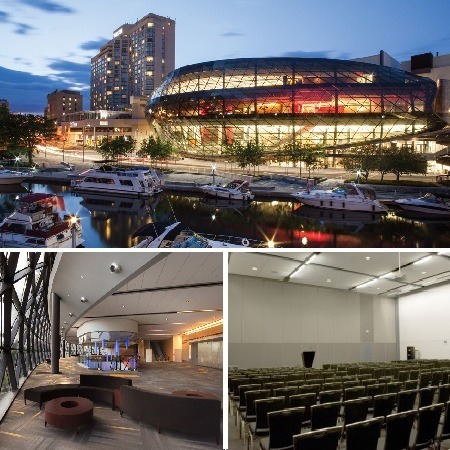 ACCOMMODATION
130 Besserer Street,
Ottawa, Ontario K1N 9M9
Book your group rate for Society of Toxicology of Canada
Password: 185356
Hotel block closes Friday, October 19th
Reservations can also be made by calling the hotel direct:
Reservations:(613) 232-2000
Toll free:(800) 267-1989
By fax:(613) 232-1242
By email:iv411.rescoor@innvesthotels.com
PLEASE QUOTE GROUP CODE: 185356
Premiere One Bedroom Suites: $189/night (1 to 2 Occupants)
– Complimentary Wireless High Speed Internet
– Parking is an additional $28.00CAN/day (plus applicable tax) with unlimited in/out access
Rates subject to applicable tax and fees
Suites are subject to availability – please ensure to create your reservation!
VISIT THE CITY
Arrive ahead of the meeting or stay after and enjoy all downtown Ottawa has to offer. Visit Tourism Ottawa
VIA RAIL DISCOUNT
Book discounted VIA Rail travel for the STC symposium at www.viarail.ca.
Discount code 13967 valid November 29th to December 8th 2019.
TERRITORY:
From all stations throughout the VIA system to Ottawa, Ontario and return.
RESTRICTIONS:
Fare applies to a maximum of two passengers per booking.
One complimentary stopover is allowed at no additional charge.
For travel on all fare plans in Business class, the first stopover is allowed at no additional charge, provided that this stopover takes place in Toronto, Montréal or Ottawa only.
DISCOUNT:
10% off* the best available fare in Economy, Economy Plus, Business, Business Plus, Sleeper class.
*Subject to the conditions and restrictions of the fare plan to which the additional discount is being applied.
EXCEPTION:
Discount does not apply in any Escape fares and Prestige Class.
DEADLINES
Registration – Friday, November 30th
Abstract – Monday, October 21st
Hotel group rate – Friday, October 19th
PAYMENT FEES
Early bird: Friday, November 8th
– Members : 350$ / Non members : 550$
– Students : 100$ / Students non members : 150$
– Postdoc members : 200$ / Postdoc non members : 300$
Regular: Friday, November 29th
– Members : 400$ / Non members : 600$
– Students : 150$ / Students non members : 200$
– Postdoc members : 250$ / Postdoc non members : 350$
Onsite: Any time during symposium
– Members : 450$ / Non members : 650$
– Students : 200$ / Students non members : 250$
– Postdoc members : 300$ / Postdoc non members : 400$
Registration fees include breaks, lunches and reception attendance
ANNUAL SYMPOSIUM PROGRAM BOOKS