25 years after Our Stolen Future: What have we learned about endocrine disruption?
Hosted by STC, in partnership with ICEDA
June 10th 2021, 1:00-4:30pm EST
00

Days

00

Hours

00

Minutes

00

Seconds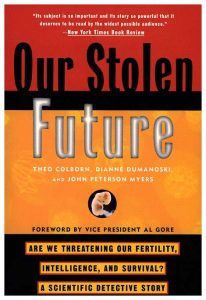 1:00-1:10pm
Introduction
Geraldine Delbes (president of the STC) and Isabelle Plante (co-director ICEDA)
1:10-2:00 pm
Keynote : Pete Myers Environmental Health Sciences
From 1996 to today, and into the future: Our Stolen Future
2:00-2:25 pm
Stephane Bayen McGill University
Tracking endocrine disrupting chemicals using targeted and non-targeted analytical approaches
2:25-2:50 pm
Chris Martyniuk University of Florida
All you can EATs? Novel mechanistic insight into endocrine disruptors from computational toxicology and ecotoxicology.
3:00-3:25 pm
Vikki Ho University of Montreal
Challenges and future directions in epidemiologic research of EDCs in cancer etiology
3:25-3:50 pm
Gunilla Oberg University of British Columbia
How to cope with diverging scientific thought styles – challenges and perspectives related to endocrine disruptors
3:50-4:30 pm
Panel discussion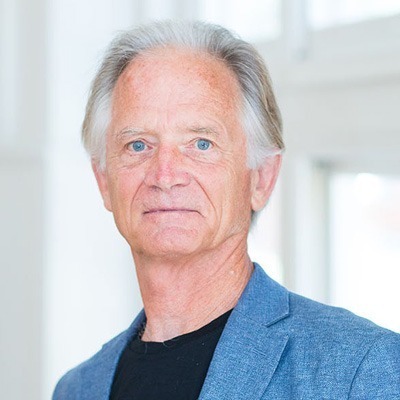 Pete Myers is founder and Chief Scientist of Environmental Health Sciences, a not-for-profit organization that promotes public understanding of advances in scientific research on environmental and human health, especially on how chemical exposure even at low doses can cause serious adverse effects.  He is also a founder and board member of Sudoc LLC, a chemical company that makes catalysts that clean up bad stuff and also replace dangerous chemicals used as disinfectants and cleaners. 
For a dozen years beginning in 1990, Pete served as Director of the W. Alton Jones Foundation in Charlottesville, Virginia. Along with co-authors Dr. Theo Colborn and Dianne Dumanoski, Myers wrote "Our Stolen Future," a best-selling book (1996) that explores the scientific basis of concern for how contamination threatens fetal development. Vice-President Al Gore wrote the foreword.
Pete is actively involved in research on the impacts of endocrine disruption on human health. He is an Adjunct Professor of Chemistry at Carnegie Mellon University. He is on the boards of the Science Communication Network, the Food Packaging Forum of Zurich, and the Jenifer Altman Foundation. He has also served as board chair of the National Environmental Trust and the H. John Heinz Center for Science, Economics and the Environment. 
Over the last few years he has received 2 major national and international scientific awards: the first "Champion of Environmental Health Research" award from the U.S. National Institutes of Health; and the Laureate Award for Outstanding Public Service from The Endocrine Society.
Myers lives just outside White Hall, Virginia. As he was growing up he lived near Baltimore and in Mexico, Nicaragua, Colombia, Uruguay and Paraguay. Dr. Myers holds a doctorate in the biological sciences from the University of California, Berkeley and a BA from Reed College.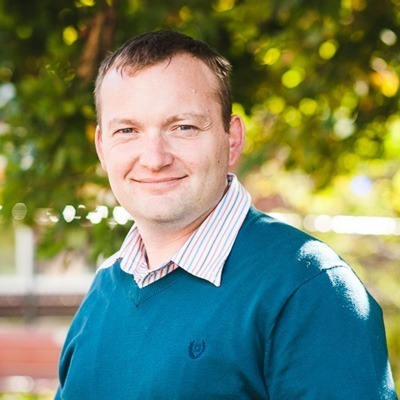 Dr. Stéphane Bayen is an Associate Professor in the Department of Food Science and Agricultural Chemistry at McGill University (website: foodtox.lab.mcgill.ca/). His research uses high-resolution mass spectrometry and advanced big data processing tools, for the rapid characterization of thousands of never-before-studied chemicals in complex food and biological matrices. His work addresses key knowledge gaps in the risk assessment of emerging contaminants, including endocrine disrupting chemicals, in food and the environment. He was involved at various stages of project development and management in scientific research projects in Canada, Southeast Asia, Middle East and Europe. His research is supported by competitive grants from multiple sources (incl. NSERC Discovery, Strategic, CREATE, CIHR Team). He recently served on the editorial board of Environmental Toxicology & Chemistry and as a guest editor for Environment International.
https://www.mcgill.ca/foodscience/staff-and-research/stephane-bayen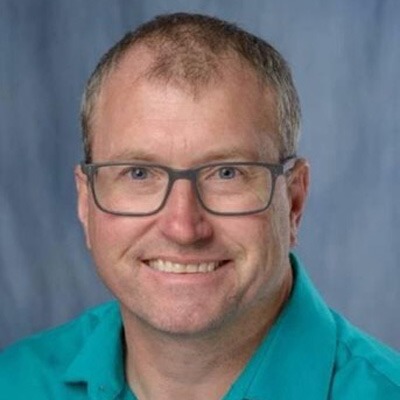 Chris J. Martyniuk, PhD is an Associate Professor in the Department of Physiological Sciences at the University of Florida.  His research program aims to elucidate molecular mechanisms associated with exposure to endocrine disruption, with special focus on the reproductive axis of aquatic organisms. He has published 225 peer-reviewed articles related to such topics as ecotoxicology, neurotoxicology and neuroendocrinology, and omics-based approaches to study chemical-induced biological responses. He is the Editor-in-Chief of Comparative Biochemistry and Physiology Part D: Genomics and Proteomics and is an Associate Editor for Frontiers in Toxicology. He was recently awarded a University Term Professorship at the University of Florida and the Zoetis Award for outstanding research contributions in the College of Veterinary Medicine.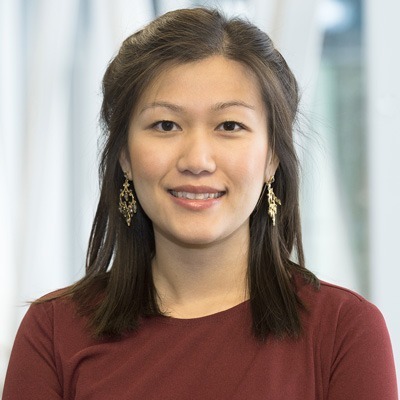 Dr. Vikki Ho is an Assistant Professor in the Department of Social and Preventive Medicine in the School of Public Health (ESPUM) at the University of Montreal and a Researcher at the affiliated Hospital Research Centre (CRCHUM). She is a cancer epidemiologist funded by the Cancer Research Society – Prevention Group in Environment-Cancer Program with expertise in investigating the role of environmental, lifestyle, occupational and individual susceptibility factors in cancer etiology. Dr. Ho holds a Chair in Sex and Gender Sciences in Cancer Research from the Canadian Institutes of Health Research.
https://www.chumontreal.qc.ca/en/crchum/nouvelles/cancer-vikki-ho-awarded-cihr-sex-and-gender-science-chair
Dr. Gunilla Öberg, professor at the Institute for Resources, Environment and Sustainability (IRES) at UBC, Vancouver, Canada and professor II at the Center for the Studies of the Sciences and the Humanities at the University of Bergen, Norway is inspired by her deep knowledge in chlorine biogeochemistry and her experience as a leader of complex interdisciplinary sustainability projects. Her present research deals with science for policy in complex areas coloured by expert disagreements. Her most recent projects focus on the management of chemicals of emerging concern that are detected in water and sewage. The questions that drive her research are: What kind of knowledge is needed, used and trusted? Why is some knowledge privileged and some silenced? How does the privileged knowledge impact perceived solutions? How might we facilitate for decision makers and the public to 'unpack' assumptions, values and preferences that are embedded in the privileged knowledge?
Dr.  Öberg also conducts research in higher education and science communication, with the questions above in the center but then asking how to teach about science for policy. Her latest initiative is the graduate course "Navigating the divide between scientific practice and science studies".